Awareness
Inspiring the world with a personal journey.
Our founder Kyle Loh's unique journey from a bullied child with autism to an accomplished race car driver is an inspirational story about perseverance, self-realization, acceptance, and overcoming obstacles to find success.
Request An Event
Some of the challenges Kyle faced could have been circumvented if people he met had shown a greater understanding of neurodivergent individuals. Kyle believes that implementing sustainable change begins with inspiring the next generation. The more people that are aware of facts and have understanding, the less isolated neurodivergent people will feel among their peers.
Planting seeds for the
next generation.
Building awareness through education is a key pillar in achieving Dreamzilla's mission. We have developed a program to present Kyle's story at events like school assemblies, or other gatherings where people can listen and resonate with his inspiring journey. Kyle's memorable, engaging presentation will leave a positive impact on all who hear his story.
Inclusion
& Diversity
Every individual is unique in their own way, but we can all come together as a society and coexist in harmony.
Mental Health
Awareness
Teaching positive outlooks and empathy to set the next generation up for a brighter future.
Anti-Bullying
& Prevention
Respect, understanding, and acceptance.
Pursuing
Passions
Following your dreams won't always be easy, but you should never give up.
Inspiration
& Advocacy
Being different is a gift that just needs cultivating.
Whether you represent a school and would like to educate your students, or an organization interested in inspiring your members, book an event today and let us know how we can help accomplish your goals.
Request An Event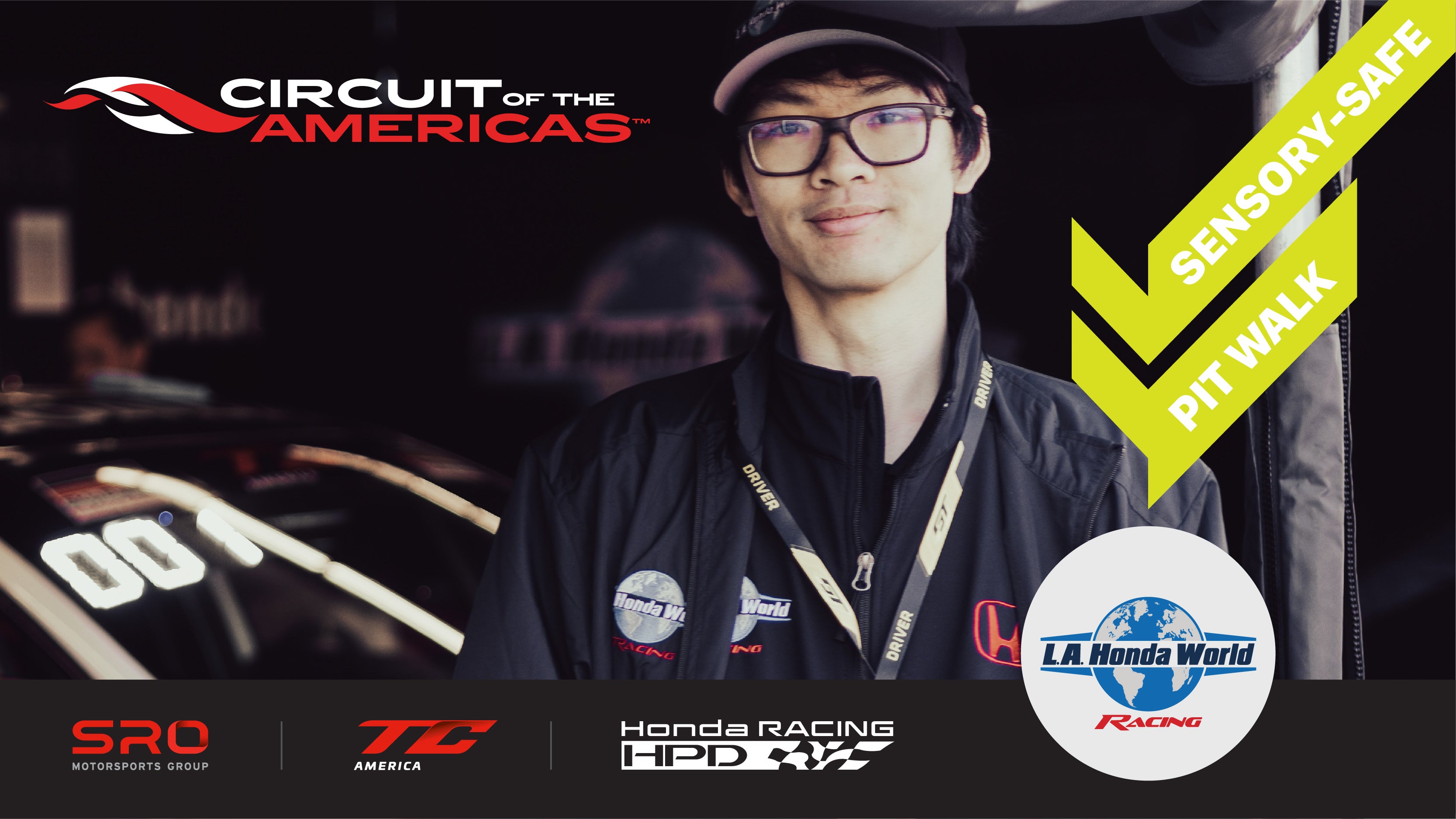 Dreamzilla partners with SRO Motorsports and Circuit of the Americas to provide a sensory-friendly paddock tour during the Fanatec GT World Challenge America Powered by AWS championship fan grid walk.
View Details
Get Involved!
Join our community. The #dreamzillaproject is a platform for you to inspire others by sharing your amazing accomplishments.
Share Your Story
We offer a variety of ways for you to support our mission.